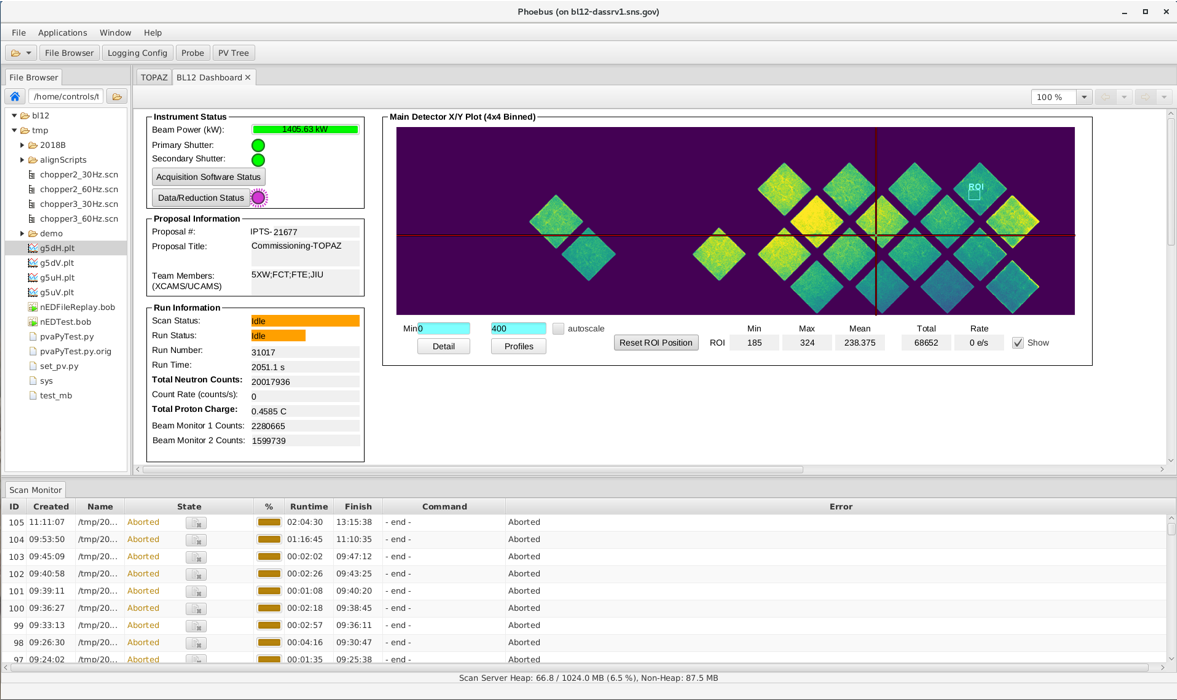 "Phoebus" is the lastet update of Control System Studio (CS-Studio). Compared to the original development, it no longer depends on Eclipse RCP. Instead, it offers the Display Builder, Data Browser, Probe, PV Tree, Alarm, Scan, ... with integration to site-specific email, logbook, PV name completion in a more compact package.
Download
To install and run snapshot builds from nightly builds:
Install a recent Java release. OpenJDK 11 is suggested. You may also use Java 9 and 10, but these need to be the Oracle JDKs.
Download the `phoebus-*.zip` for your architecture: Windows, Mac OS X, Linux. (SNS users should download the site-specific `product-sns.zip` for Windows, Mac OS X, Linux )
Unzip
Start phoebus.sh (Linux) or phoebus.bat (Windows). You may have to edit it to set the path to your Java installation. For Mac, rename phoebus.sh into phoebus.command.
Start with command line option -help to see available options. The most important one is -settings to provide local settings. Refer to the chapter "Preference Settings" in the online help for more.
Documentation
The online help is also included in the product, access via the `Help` menu.
2018 EPICS meeting Phoebus-Status.pdf.